Expert Guest Blogging
Co-Founders Dr. Karen Whala and Dr. Bethany Hsia are veterinarians who enjoy writing in their spare time and are available for guest blogging. If you'd like to learn more, please email info@codapet.com.
Request Guest Blog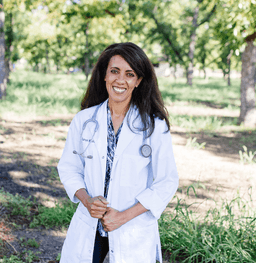 Dr. Karen Whala
Co-Founder
---
Dr. Karen Whala founded Peaceful Passing in 2018 after receiving advanced training in the 'art' of in-home euthanasia through the Companion Animal Euthanasia Training Academy and is certified Fear Free and has received AAHA Accredited End-of-Life Certification. Dr. Karen believes she has found her purpose and loves learning about how to offer a better experience for pets and pet owners as well as networking with veterinarians who also share a love of this growing field. She annually attends and volunteers at the International Association for Animal Hospice and Palliative Care (IAAHPC) conference which helps end-of-life veterinarians that are dedicated to advancing the field of end-of-life animal care. After experiencing the clear benefit as a veterinarian in offering in-home euthanasia to grateful pet owners Dr. Karen's passion for helping veterinarians offer this service led her to co-found CodaPet – A Peaceful Passing At Home, in order to expand nationally.

Dr. Karen graduated from the University of California, Davis with both her Bachelor of Science in Animal Science and Management degree in 1998 and her Doctorate of Veterinary Medicine degree in 2006. She began her career practicing veterinary medicine as an ambulatory mixed animal practitioner working with both large animals, small animals and small exotics. She later began working at a full service small animal AAHA certified clinic for 5 years alongside veterinary specialists such as dentists, surgeons and behaviorists. In 2012, after losing her beloved dog Skeeter unexpectedly, she left private practice and decided to work in public health as a USDA veterinarian. Dr. Karen also has a secondary professional interest in veterinary public health and has a Masters in Public Health from the University of Iowa School of Public Health and is Board Certified in Veterinary Preventive Medicine. In her spare time, she loves international travel, backpacking, volunteering at her local church and grocery shopping.

After assisting thousands of families navigate the difficult decisions involving euthanasia, she feels blessed to have this opportunity to increase awareness of IHE as an option for pet owners as well as give this gift of economic empowerment, time flexibility and professional fulfillment to fellow veterinarians.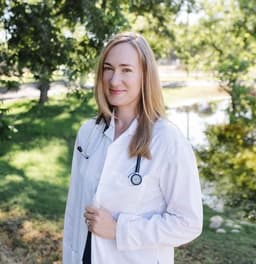 Dr. Bethany Hsia
Co-Founder
---
Dr. Bethany Hsia has been practicing veterinary medicine since 2010. Dr. Bethany graduated from University of Illinois' College of Veterinary Medicine with a Doctorate in Veterinary Medicine. Prior to her graduate degree, Dr. Bethany studied at San Francisco State University earning her Bachelor of Science in Biology and a double minor in Chemistry and in Speech and Communications.

Throughout her 13 year career in the veterinary field, Dr. Bethany has worked in private practice, shelter medicine and in the veterinary department of a local college. She now devotes her time, skills, and passion to helping pets and their families through in-home euthanasia. Dr. Bethany provided her first in-home euthanasia for an elderly dog in 2011 and truly believes it is one of the best options for end of life pet care. This is what drives her to make in-home euthanasia available to every pet parent who desires it. She strongly believes a peaceful passing is the last gift we give our pets and that it's a gift best given at home. Even as a child, Bethany sought to calm and comfort animals, keeping many common childhood pets and occasionally tending injured wildlife. Her interest in medicine and design of the immune system was sparked during an undergraduate course titled "Disease!" In her spare time Dr. Bethany enjoys writing and is an active author on the CodaPet resource page, writing about pet euthanasia, pet loss, dog and cat end of life care. She also likes reading, running but most of all spending time with her young family. In addition, she spends time with her hobby ranch which boasts 1 dog, 1 turtle, 2 snacks, 4 cats, 5 goats, and 20+ chickens, a salt-water tank and a foster pup with a broken leg…who will likely "foster fail" and become a permanent addition to the family.
HONORING THE BOND PET OWNER BOND
A Peaceful Passing At Home
Kind, empathetic, & extremely patient
"Dr. Hsia was kind, empathetic, and extremely patient as we dealt with a difficult situation in our family. Our dog, Finn was full of life on Sunday and in so much pain and almost completely immobile on Monday. It was very painful listening to him whimper and cry and not be able to move without dragging his hind legs. Estimate vet bills were beyond our budget and no guarantees were given. We opted for CodaPet to assist us, and as I mentioned Dr. Hsia was a blessing and an angel. We appreciate all he did for Finn and our family. We are all at peace knowing Finn is pain free and a better place."
---
An absolute gem
"Dr. Karen was so nice and very good about explaining what she was doing. She's very compassionate and even explained to my daughter what was happening. I'd highly recommend her to friends and family."
---
Extremely kind & knowledgeable
"Such an extremely kind and knowledgeable person. Very compassionate in such a difficult time. Thank you for doing such a hard job, but helping so many people."
---